HAITI | Rainwater Harvesting: Improving clean water access one village at a time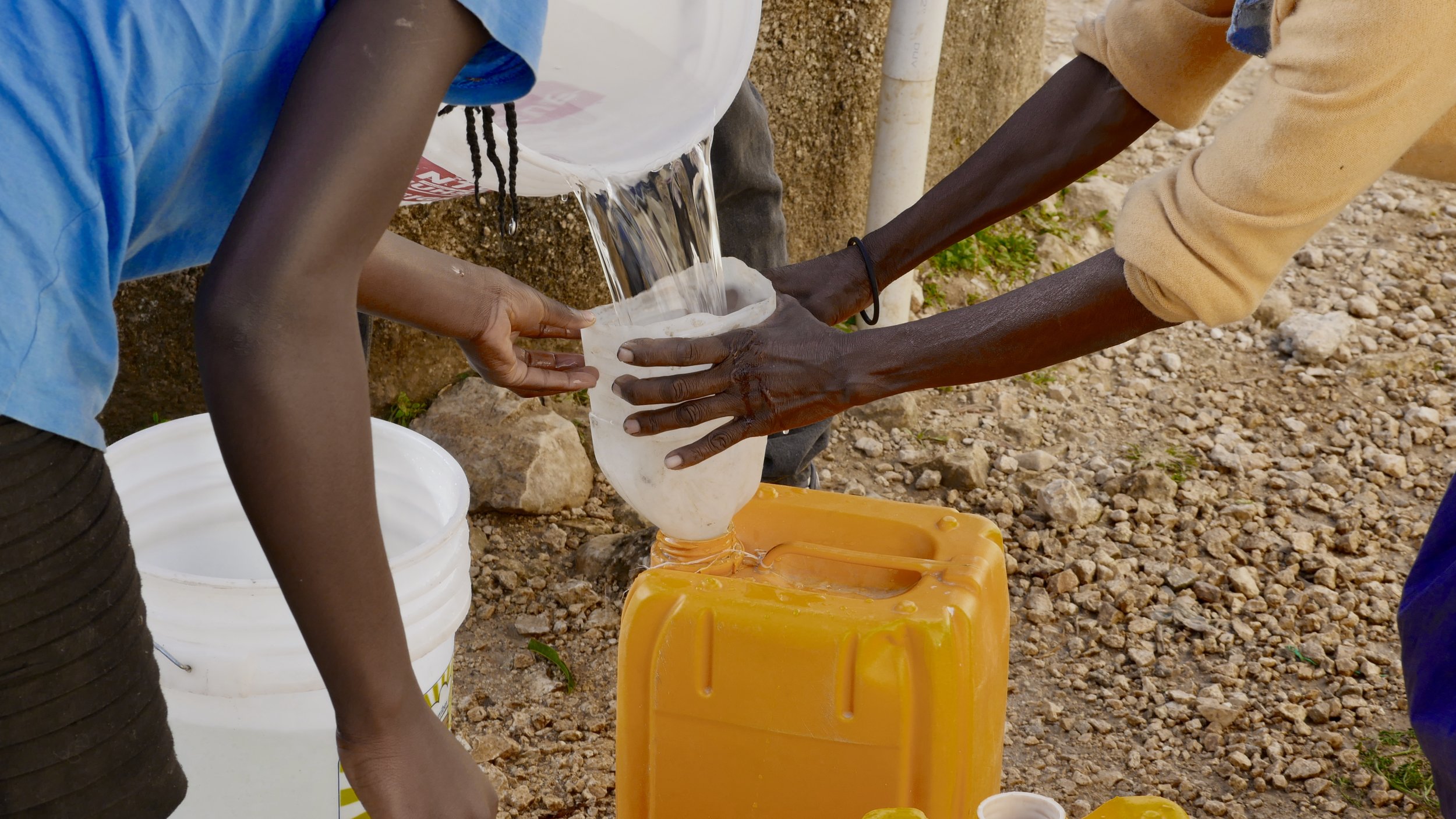 WELCOME TO PROJECT 509
We build rainwater harvesting systems in remote mountain communities in Haiti. The are where we work has no running water, electricity, or road access. Children commonly hike 3-5 hours round trip every day to collect drinking water from streams that are also used to wash clothes, bathe, and water animals; water from these streams is almost always contaminated, and water borne disease ... such as cholera ... is far too common.
Rainwater harvesting is the most effective way to improve access to clean drinking water in the area, which is experiencing rapid desertification and villagers are on the verge of becoming "climate refugees."
Quick Notes:
• Rainwater harvesting reduces the amount children have to walk to collect drinking water - freeing more time to attend school
• We coordinate general education programs about clean water, sanitation and hygiene (WASH) in local schools ... and during all community meetings we hold.
• We work with local leadership to help identify and implement strategies to improve water access for agricultural needs
• Many of the systems we have built, now supply water for a new micro-irrigation effort, which holds great promise in stabilizing local agriculture
• All of the work we do is community driven, materials and supplies are purchased locally, and each system we build creates 5-7 jobs throughout the extended community.
• In 2016/17, we built 10 complete systems, and repaired / retrofitted 5 more ... improving access to clean water for over 2400 people ... including over 1200 students!
• In Jan/Feb of 2017, we also rebuilt 2 collapsed buildings and 2 roofs (including rainwater harvesting equipment) that were destroyed during Hurricane Matthew
Please see our ABOUT PAGE for a more detailed description of our history, past accomplishments, and ethos.
Solidarity + Empowerment = Sustainability
RAIN CATCHMENT SYSTEMS
• Each rainwater harvesting system holds approximately 5000 gallons of rain water
• All construction projects are directed by a community member who has undergone training through a (now terminated) UN program for this specific cistern design
• Each village where a new cistern is built provides the hard labor to dig the hole for the cistern ... the most difficult part of the process
• Project 509 pays for the materials, skilled labor, and transport of materials and supplies
• With input from Project 509, local leadership decides where systems will be located
• Complete system costs approximately $1,500 to build